Expression of Interest (EOI) Applications Now Open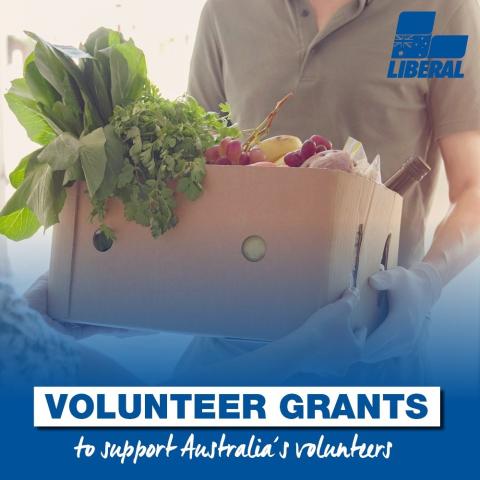 Local community groups in Mitchell are eligible for federal funding to support their local volunteers. $66,225 of funding is available in Mitchell under the 2023 -24 Volunteer Grants program.
Volunteering is part of the Australian way of life and it has many social and economic benefits such as increased confidence, reduced marginalisation and skill development.
The grants supports organisations whose volunteers assist our communities and encourage the inclusion of vulnerable people in our society.
The grants can be used to buy small equipment for volunteers or for the reimbursement of fuel, transport or training costs. Grants of between $1,000 and up to a maximum of $5,000 are available to help community organisations to support the efforts of Australia's volunteers.
Please complete an Expression of Interest form and return to my office by 5:00pm, Friday, 1 September 2023.
To be eligible organisations must be:
A not-for-profit organisation
Have a minimum of 40 per cent volunteers working for your organisation
Have an Australian Business Number (ABN)
What is the process?
Submit an Expression of Interest Application (after you read the guidelines)
Expression of Interest Applications will be assessed by the Mitchell Volunteer Grants Committee.
The Mitchell Volunteer Grants Committee will consider EOIs against local volunteer needs and community priorities
Expression of Interest Applications close 1 September 2023.
All successful and unsuccessful expression of interest applicants will be notified by my office via email.
Successful applicants will receive an email directly from the Volunteer Grants portal inviting you to apply for funding.
Please note approval of your Expression of Interest Application does not guarantee your grant approval. Your full application will need to be assessed by the Department of Social Services.
If you have any questions, please send an email to Alex.Hawke.MP@aph.gov.au or call my office on (02) 9899 7211.