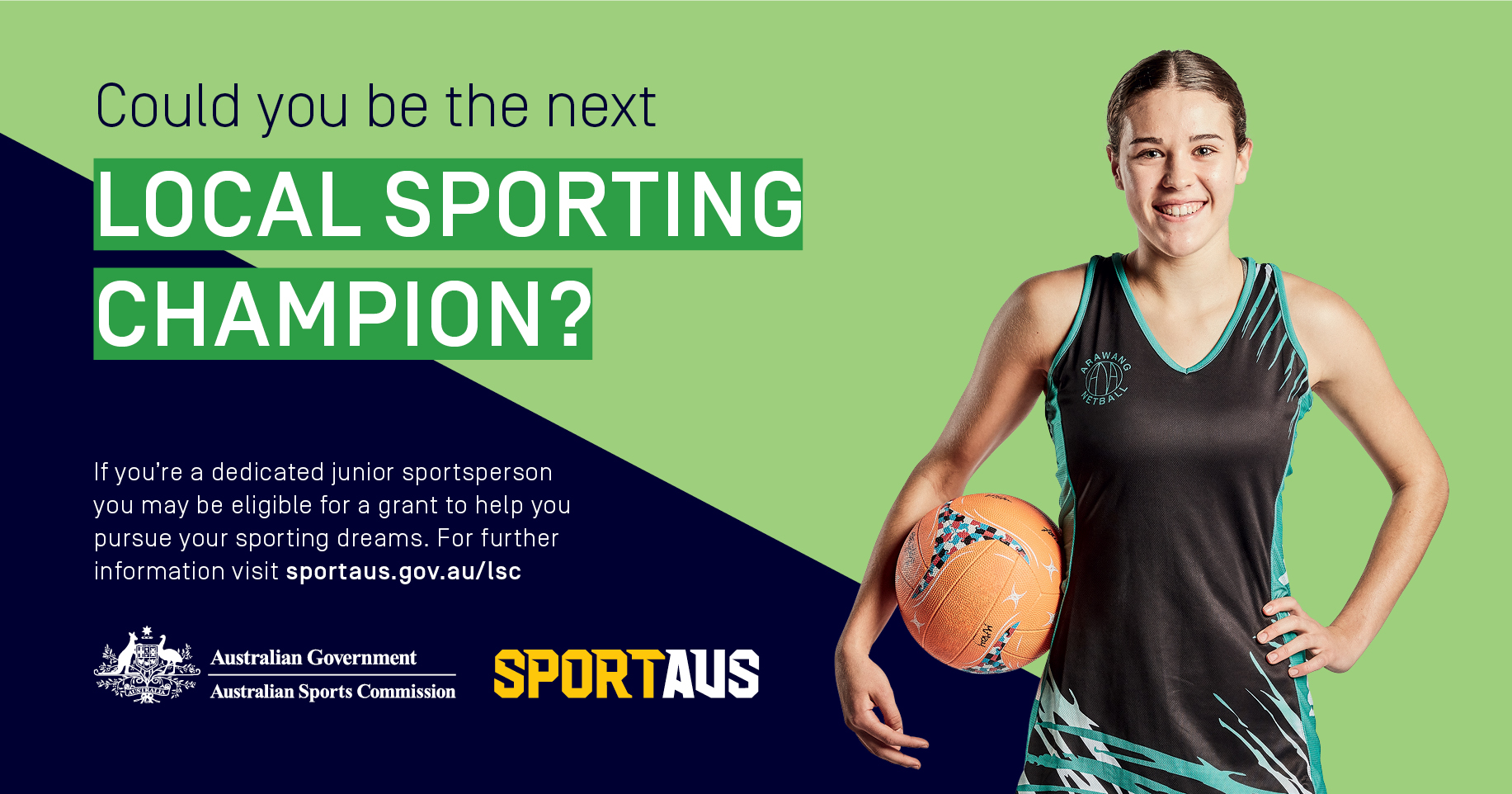 GrantConnect provides centralised publication of forecast and current Australian Government grant opportunities. Go to https://www.grants.gov.au/.
The Community Grants Hub also provides further community grants available from the Australian Government at https://www.communitygrants.gov.au/.
Mitchell Local Sporting Champions program
The Local Sporting Champions program is an Australian Government initiative designed to provide financial assistance for coaches, officials and competitors aged 12-18 participating in state, national or international championships.
If successful, applicants will receive $500-$750 towards the cost of attending their championships
Base Grant: $500
Applicants travelling 800km - 1999km to their nominated championships: + $100
Applicants travelling internationally or greater than 2000km to their nominated championships: + $200
Applicants residing in a rural electorate: + $50
Visit the Local Sporting Champions website for application details or contact the office on 9899 7211 for further information.