Visit to Canberra University Sydney Hills Campus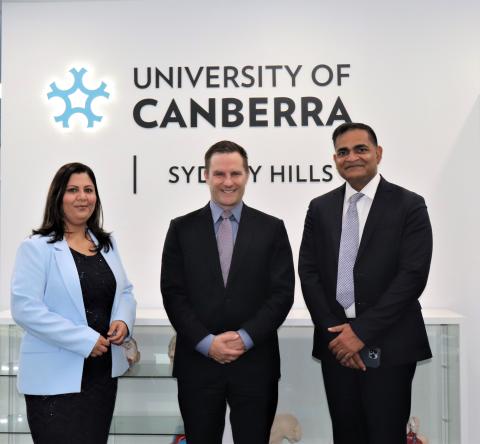 It was an great opportunity to attend the University of Canberra Sydney Hills Campus (UCSH) located in the heart of Castle Hill. A university in the Hills is now a reality creating opportunities for locals to access higher education close to home.  It is wonderful to see students from right across western Sydney studying here in the vital health sector which is so needed after the COVID -19 Pandemic.
Thank you to Rupesh Singh and Manveer Perhar from the Education Centre of Australia for its partnership with UCSH in offering in-demand allied health degrees. The investment that is being made in The Hills will create jobs and help alleviate some of the skills shortages locally and regionally. Semester 1 has commenced with its first cohort and I wish them the best of luck and I look forward to seeing the University in action. 
Click here for more information.