Christmas: a time for hope and love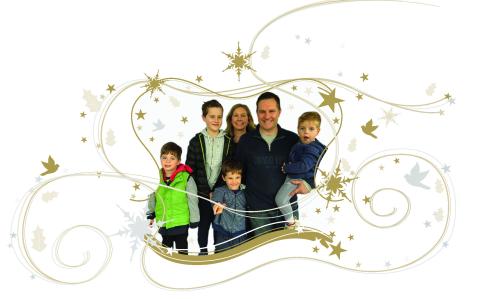 The past few years have been tough with the COVID 19 pandemic, severe floods and storm damage to our region. Our communities have been hit hard by six floods in three years and sadly rural and regional NSW is still impacted by devasting floods. I want to take this opportunity to thank everyone working, volunteer support, or carers for those in need during these times of trial.
During this season where families and communities come together, whatever your faith or beliefs are, please continue to pray for the communities in rural and regional Australia who are doing it the toughest this season.
Christmas is a wonderful opportunity for families,friends and neighbours to come together and celebrate the birth of Jesus Christ and Australia's Christian heritage. Christmas is a time to be grateful for the blessings of peace and prosperity we enjoy as a nation.
On behalf of my family, Amelia, Jack, Lachlan, Thomas, Jonathan, I would like to wish you and your family a happy and holy Christmas, and a safe and prosperous 2023.